In partnership with AWS, we are enabling our customers' missions through digital transformation.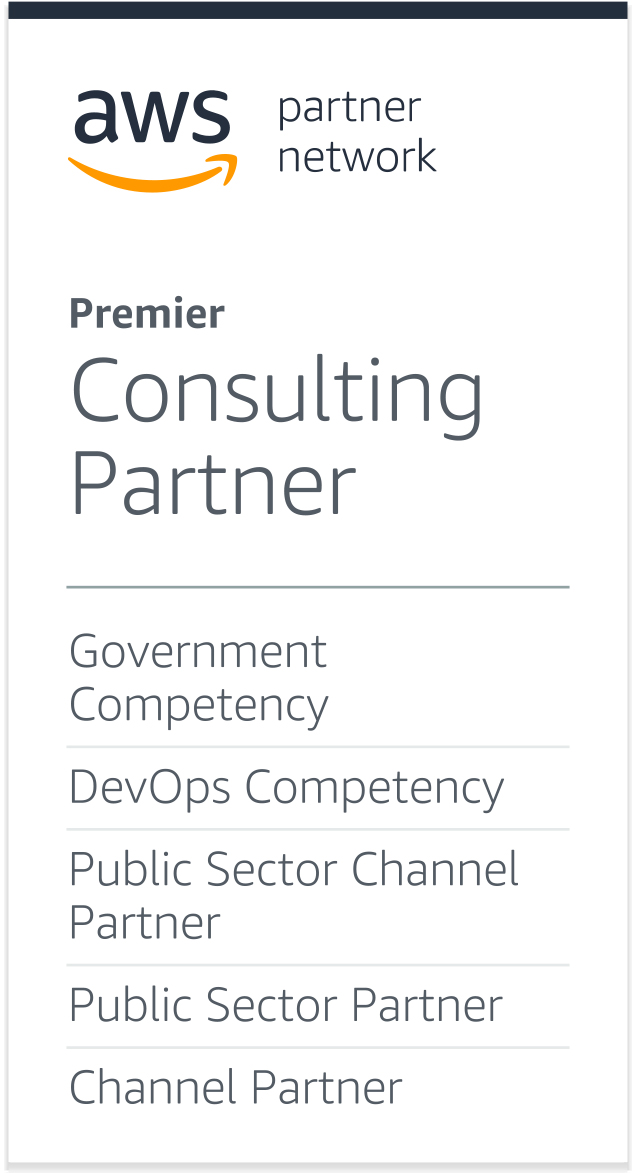 SAIC together with Amazon Web Services (AWS) helps you achieve your digital transformation. With our cloud experts and highly trained workforce, we provide the best solutions to apply cloud technology implementation based on leading AWS cloud services. SAIC professionals hold a cloud-native mindset as well as more than 7,700 technical certifications.
As an AWS Premier Consulting Partner, we architect, build, migrate, and manage workloads and applications on AWS. We currently integrate AWS into delivery of cloud offerings to federal and commercial markets. Our partnership with AWS enables smarter cloud implementations that meet the unique mission needs of each of our customers.
SAIC AWS-Leveraged Offerings
Cloud Migration EdgeTM
SAIC Cloud Migration Edge (CME) is a proven methodology for implementing cloud-enabled IT infrastructures. It is a comprehensive framework that underpins the successful migration of applications to a cloud environment. CME's five-phase, modular approach is designed to achieve optimal value to the customer and their mission needs.
SAIC Cloud Migration Edge fact sheet >
SAIC Migration Public Reference Case Study 1 >
SAIC Migration Public Reference Case Study 2 >
CloudForte® for Federal for AWS
CloudForte for Federal for AWS is a comprehensive managed services offering to help federal agencies manage and govern their Amazon Web Services (AWS) public cloud environments and accelerate the secure adoption of AWS cloud services and cloud-native modernization and development. CloudForte is a cloud-native approach that includes subscription-based platform services and expert professional services that leverage the full potential of the AWS catalog of services.
CloudForte for Federal Brochure
Service Brokerage
In addition to our cloud-native solutions, we have deep capabilities in hybrid- and multi-cloud in SAIC's Service Brokerage. The SAIC Service Brokerage solution accelerates and simplifies full-spectrum IT management including cloud-based services and solutions from multiple cloud providers. The self-service portal provides teams with a single interface for ordering, approving, provisioning, and tracking IT services, while reducing schedule, risk, and costs of delivering those services. Using artificial intelligence and machine learning, Service Brokerage delivers efficiency through automation.
DevOps in SAIC Innovation Factory
Our DevOps teams transform software development life cycles to deliver high-quality, secure applications at the speed and frequency of today's business needs. Through our Innovation Factory, we instill cohesive, highly collaborative software and IT teams and automated, continuously integrated/continuously deployed (CI/CD) pipelines using the AWS cloud platform and AWS Developer Tools.
Our AWS-based solutions and services add value to enterprises no matter where they are in their DevOps transformations.
SAIC DevOps Public Reference Case Study >
Visit the SAIC Partner Page at AWS