The Trouble with Talent: There's Never Enough of It
Our cohort program with George Mason Univ. is answering demand in data analytics

10-21-2020

Keith Littlefield

DATA ANALYTICS
Data analytics professionals are in high demand at SAIC's customers, and we have a duty to meet that demand. The proliferation of disparate data sources, including social media, and the ability to make sense out of big data emphasize skill sets found across science, technology, engineering, and mathematics (STEM) disciplines. We take a three-pronged approach to address this need:
Hire existing experts.
Recruit from the top data analytics academic institutions.
Grow our own talent.
Teaming up with George Mason University
We saw an opportunity to offer after-hours learning in data analytics. By partnering with a leading academic institution in George Mason University's (GMU) Volgenau School of Engineering, we are bringing a tailored postgraduate curriculum to SAIC professionals. They gain the skills our customers are seeking, and bringing this program to the workplace encourages participation and completion of master of science degrees in data analytics.
After leading the partnership effort with the university, there is now a fully functioning program. Each cohort is capped at 30 students. No other competitor has a similar program.
And, our employees and our customers love this program.
Most customers and competitors will send a few students to GMU to take the program on campus. But our cohort approach builds and maintains a significant talent pipeline, with a focus on long-term, sustainable, and organic growth in data analytics and data science.
In 2013, we conducted a summer study to look at where technology and our customers were headed. We looked at our skills mix to see if we had gaps or shortfalls in emerging technology areas. Data analytics topped the list.
We began our first cohort in 2013. The fifth cohort began in August 2019.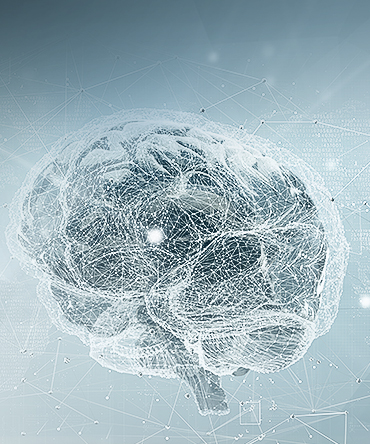 What's in it for everyone?
GMU gets to expand the reach of its data analytics master's program and relationship with SAIC, a leading federal technology integrator with $6.5 billion in revenues, over 25,500 professionals, and a robust portfolio of solutions in data analytics and systems engineering.
SAIC cohort participants get to broaden their academic profiles and add to their training, education, and experience in support of our customers' missions. The master's degree is applicable to all of our customers, and after the first four core courses, each student receives an accredited certificate in data analytics.
Covering costs, SAIC invests in each student. Each student, in turn, is making an investment in SAIC by spending the time and effort to complete the program (which requires 10 classes). This program allows SAIC to attract, grow, and retain talent valuable to us and our customers.
Reaping the benefits
Our employees and our customers love this program. We hire lifelong learners, and we see widespread interest from our employees. Our customers are happy to have people supporting them who are rapidly gaining skills.
Many of our customers face shortages in specialized skills, and it's up to us to find novel means to fill that need. Our data analytics cohort is one approach that is paying dividends.
Ketih Littlefield recently judged and down-selected a first-round competition between innovative data analytics solutions, as part of an all-star panel. The U.S. Geospatial Information Foundation and the Open Geospatial Consortium co-hosed the inaugural GEOINT 2020 Innovation Tradecraft Competition. Four finalists will present on the main stage at the 2020 GEOINT Symposium in Tampa, Florida, April 26-29, where attendees will vote for a champion. Learn more here.