Game-based training solutions accelerate learning outcomes for our warfighters
Service members need all kinds of skills, ranging from operating complex systems to getting out of an overturned 15-ton vehicle. Hands-on training is often not practical, and simulations are increasingly filling the gap.
Game-based simulations, which include augmented-, virtual-, and mixed-reality technologies, have many benefits, including:
Lower cost
Better portability
Familiarity to trainees who grew up with video games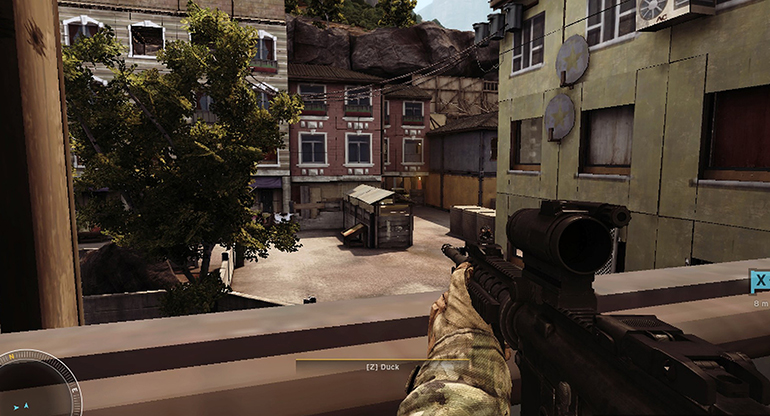 America's Army leads to serious simulations
Much of our game-based simulation support started with America's Army, a free-to-play game we have supported since 2006.
Working out of the Army Game Studio in Huntsville, Alabama, our artists, 3D designers, and game developers applied their skills to create hyper-realistic game assets, including people, weapons systems, vehicles, and buildings.
The Army saw an opportunity to reuse those assets in training and education applications that help soldiers learn to operate equipment, including the Common Remotely Operated Weapons Station (CROWS) and many other tasks and skills.
CROWS allows soldiers to operate weapons mounted on a turret safely from inside a vehicle. Via simulation, soldiers can learn how to remotely fire all the mountable weapons.
The Transportable Reconfigurable Integrated Crew Trainer features a platform-mounted MRAP vehicle that pitches and rolls 180 degrees in either direction, allowing soldiers to practice egress techniques and other skills necessary to operate the vehicle and its systems. It incorporates a mixed-reality environment allowing trainees to interact with real equipment in a virtual environment.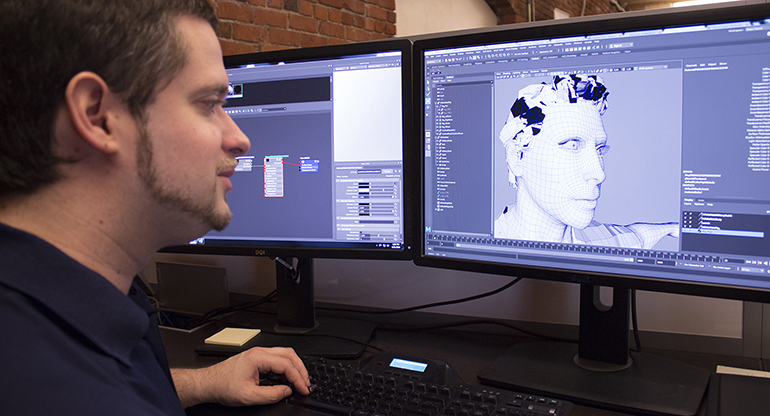 In-house game studio meets increasing demand
Game-based and mixed-reality training caught on outside the Army, leading us to open our own gaming studio, Big Timber Games, in 2015.
Based in game-centric Seattle, our team at Big Timber Games is expanding the use of game technology into other areas such as behavioral healthcare and commercial technical training.
The studio's library of in-game assets such as terrain, environmental features, and character models are highly reusable across multiple customers and projects. Since we are not starting over with the basic assets, we can devote more time to scenario generation and carefully tweaking models to suit each customer's specific needs.
The future of training and simulation
New and emerging technologies expand the possibilities for virtual training and simulation. These include:
Affordable consumer-grade virtual reality devices
Increasing integration of tactile mixed-reality objects with virtual training
Enhancements in augmented reality display a layer of virtualization over the "real world"
Improved processing power in consumer-grade computers, allowing for new levels of realism and simulation of physics
Photogrammetry, wherein we import hundreds of photos of a physical object into software to rapidly generate a 3D model.
The future of these technologies is promising, and by investing in Big Timber Games, SAIC ensures we will remain at the forefront of game-based training.
FURTHER READING: Learn more about our AR/VR/MR-powered solutions.
Fleet Synthetic Training Prepares Sailors
Virtual Training Is No Longer Sci-Fi Fantasy
Photo courtesy of the U.S Army. The appearance of U.S. Department of Defense (DoD) visual information does not imply or constitute DoD endorsement.