Our supply chain management and sustainment solutions mean warfighters are always equipped anywhere.
Our logistics management software plus decades of experience in sustaining military equipment result in keeping materiel ready for defense customers. We ensure smooth management of robust supply chains, keeping deliveries of the right parts on track.
Supply Chain
Our logistics management software ensures commodities like vehicle tires and chemicals are continually delivered with nearly perfect success rates in helping the Defense Logistics Agency maintain supplies on a global scale. We rely on our relationships with suppliers nationwide to purchase commodities and maximize value.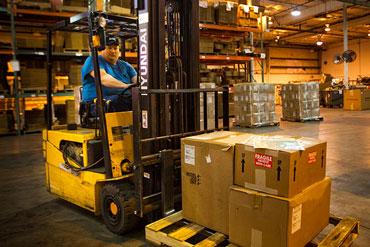 Sustainment
We help maintain and extend the life of equipment used by the military. Millions of parts, chemicals, and materials are stored at our warehouses across the U.S, in support of maintenance, repair, and overhaul for ground vehicles, explosives, software, and more.