Women's History Month
Reflecting on women's contributions to SAIC, America, and the world
Joyce Abbey
Communications Principal - Houston, TX
Joyce Abbey supports SAIC's NASA work at the Johnson Space Center in Houston, Texas, and has done so for the majority of her career. However, her relationship with space extends beyond her job.
"This is my heritage," said Abbey. "My family moved to Houston to support the Apollo program in 1964. Growing up with the Apollo astronauts in our neighborhood, it has always been a part of my life."
In her current role of case study chief investigator, Abbey identifies areas of improvement across the spectrum of human spaceflight. She understands just how critical her position is to the safety of our astronauts and the future of human spaceflight.
Abbey doesn't take her role lightly. In fact, her objective self-evaluation is what ultimately brought her to work for SAIC.
"I had gotten pretty burned out working for my previous company," said Abbey. "I've been with SAIC since 1997, and I can honestly say that I feel really good about the quality of work that we do here."
---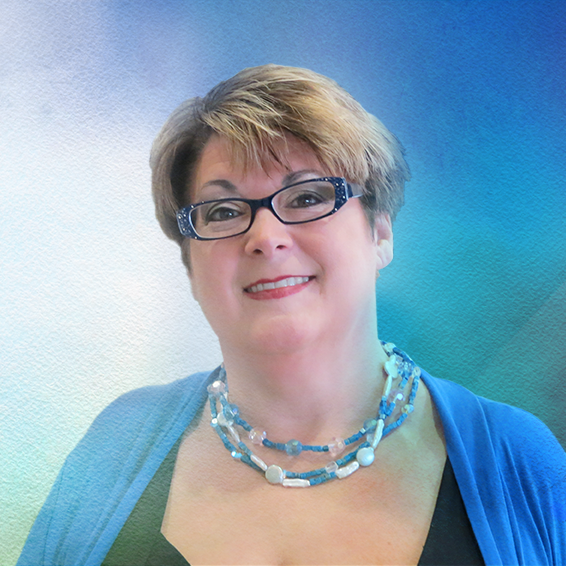 Deb Barnes
Senior Systems Engineer - Washington, DC
Working on contract as a senior systems engineer, Deb Barnes' primary role for her customer essentially boils down to one thing: providing a sense of direction.
"What I do with the customer is really coaching," said Barnes. "I help when [software] teams are not communicating with each other or when they're having a Groundhog Day."
Barnes notes that her 24-year career with the U.S. Air Force helped her develop strong knowledge in quality management. She can identify where teams need support.
"I have worked with a number of software development teams small and large," said Barnes. "They're very good at what they do, so I kind of bring them back to some of the basics and some of the simple processes they should be following."
Barnes has learned a lot in her career, and she believes that more people ought to look at things as opportunities rather than challenges.
"One of the things that I've learned is that mentoring is very powerful, both for the mentor and the mentee," said Barnes. "We all run into challenges, and we can bang our heads against the wall by ourselves. Bounce [your idea] off someone else; another perspective is very helpful."
---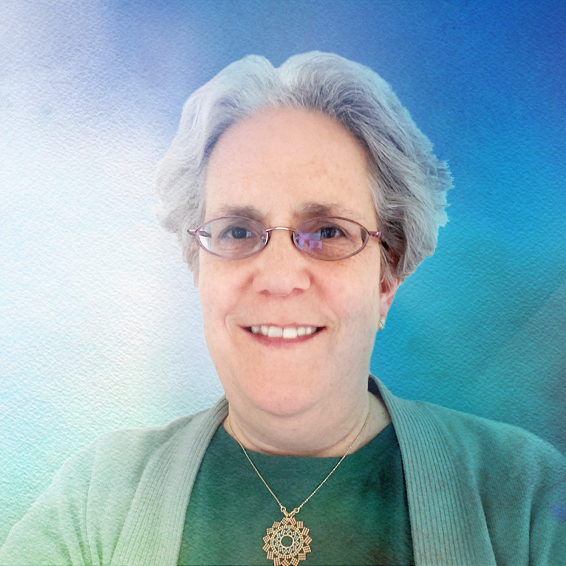 Liz Barnes
Quality Assurance Technician - Norfolk, VA
In 2011, Liz Barnes began working with SAIC as the company's first female quality assurance technician on the East Coast.
"It was all male at that time I joined," said Barnes. "Now we have two females on the East Coast and one on the West Coast."
Small teams are common in Barnes' line of work, with her system calibration team having fewer than 15 people serving the Norfolk area. The size of the team does not speak for the large, essential effect it has on the readiness of U.S. Navy ships.
"There is certain equipment that we are qualified to calibrate to verify that it is running at peak efficiency," said Barnes. "We are watching the temperatures, pressures, switchboard meters — things of that nature. We verify that the signals are getting to where they're supposed to be."
Having served in the Navy for 20 years, Barnes sees the direct value in the work that she does. She is proud of her work and often feels like she never left the Navy.
"When I see people outside of work, they recognize me and say, 'You're with SISCAL,'" said Barnes. "I absolutely see the impact of our work. The ships are working at peak performance when we do what we do."
---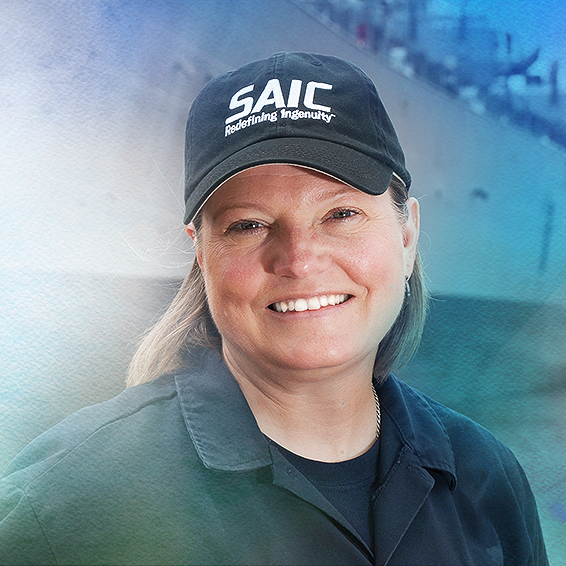 Leslie Flagler
Program Management Director - Kansas City, MO
In 2001, Leslie Flagler joined SAIC in Kansas City, Missouri, as a solutions architect.
"A former colleague of mine called me because my company was being [acquired]," said Flagler. "He said, 'I talked to my company, and they want to interview you.' I told him, 'I'm not coming to DC.' He said, 'You don't have to, it's a telework position.'"
Flagler took the job and became a teleworker in Kansas City at a time when telework wasn't very common. Her biggest hurdle, as many can guess, was not having the technology we are so comfortable with today.
"It was a culture change not only for me, but for the team as well," said Flagler. "Technology gives you connectivity and collaboration. Back then, I would sometimes pick up the phone to let them know that I was still around. … My team was all in an office together making decisions, and I had to help establish a culture where they would include me."
During the course of her career with SAIC, Flagler has matured in her role and now works as a program management director for the company's USDA contract. She has noticed the company make positive changes over the years that have helped advance equality in the workplace.
"There's more attention and involvement from the leadership and executives," said Flagler. "I see a lot of advocacy and a lot of mentorship. I see women helping other women and more equality. There's definitely not a limit to opportunity as a result of gender."
---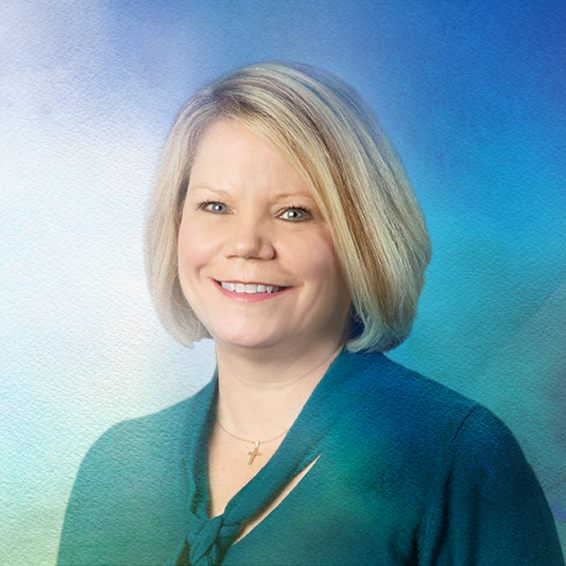 Sandy Gill
VP, Programs - Washington, DC
Sandy Gill currently works as a vice president responsible for SAIC's transportation business. This business encompasses the FAA, an organization with which Gill has a long relationship; however, her career didn't begin in the aviation industry.
"I grew up in the aerospace business during the heyday in Florida at the Kennedy Space Center," said Gill. "I worked in project management and project control. I was very familiar with aerospace since my father was an engineer during the Gemini program."
After a successful time spent in the aerospace industry, Gill relocated to Washington. With no space business in the area at the time, she found her footing in aviation and eventually landed at SAIC. She was able to bridge the gaps over time between the two industries despite their differences.
"There are a lot of similarities between the aerospace and aviation businesses," said Gill. "At first it was difficult to learn all the acronyms, but overall safety is always at the forefront of everything that we do."
Gill believes that no matter what you do, it's important to understand and appreciate the challenges your people are dealing with.
"Honestly, I'm not an engineer," said Gill. "I'm not a pilot, and I'm not an air traffic controller. In order for me to be taken seriously, I've had to prove myself that I understand the technology. It wasn't a hindrance, but when dealing in a tech world it helps to have a tech background."
---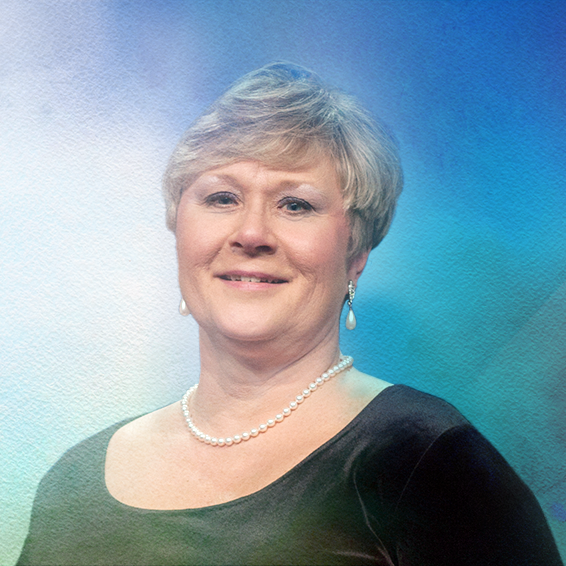 Mychelle Greene
Software Systems Engineer - Huntsville, AL
Mychelle Greene joined SAIC 10 years ago as a project manager to work on one of NASA's applications. Over the years, she has advanced her role and currently is the contract lead for NASA's agency cross-cutting applications. Many things have gotten her to this point in her career, but a few stand out.
"The main thing is that I was very organized and open to challenges," said Greene. "The biggest challenge was when I stepped into the role of business manager. I was immediately placed in charge of several applications that I knew nothing about. … The way I overcame it was I worked directly with the subject matter experts for those applications. I leaned on them to learn as much as I could."
Greene has always approached new opportunities with a sense of enthusiasm and fervor. Her strong work ethic has helped her achieve her goals, and she encourages other women to have a similar outlook.
"From my experience, the opportunities have been there [for women]," said Greene. "There are women in management on my team, and anyone who was qualified got the job. The hardest part has sometimes been finding people who are willing to accept a challenge and try something different."
Greene likes to remind her team that no matter what role they may be in, they should be prepared for any opportunity that might present itself. The best way to do this?
"Be professional," said Greene, adding, "always do your best work, and make your deadlines. Learn everything you can and try to understand the big picture."
---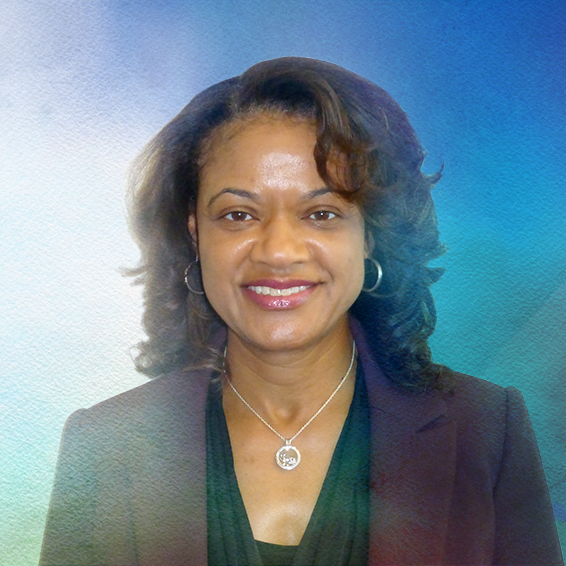 Joanie Hastings
VP, Pricing Director - San Diego, CA
Joanie Hastings began her career with SAIC in 1988 and currently works in San Diego, California, as a corporate pricing director.
"When I started 30 years ago, I was a temp, and I was getting my teaching credentials," said Hastings. "I worked on the first billion-dollar contract that we ever won. That was back in 1987, and it was an exciting, exciting thing. When I came back in '88, I got the proposal bug and never left."
Hastings has always been in proposals, but after about ten years she took a slight turn to focus on pricing. She quickly became the business unit pricing director, transitioned into group pricing director, and eventually moved into her current role.
More recently, Hastings has taken on the responsibility of being a co-head of SAIC's Equality Alliance. Diversity and equal rights have been a major theme for her, and she is excited about their growing support for the LGBTQ community.
"We're doing a volunteer event at a place called 'Mama's Kitchen,' which has a big tie to the LGBTQ community," said Hastings. "Locally, we're going to do 'Out at the Park,' and we are participating in Pride in San Diego in June."
Reminiscing on her own career, Hastings offers advice to others looking to be successful: focus on what you're good at.
"If you want to stand out, focus on what you're good at, and find how to add value," said Hastings. "I'm a real good note-taker, and most people aren't. So when I'm in a meeting, that's how I add value. That's a little thing, but that's what will set you apart."
---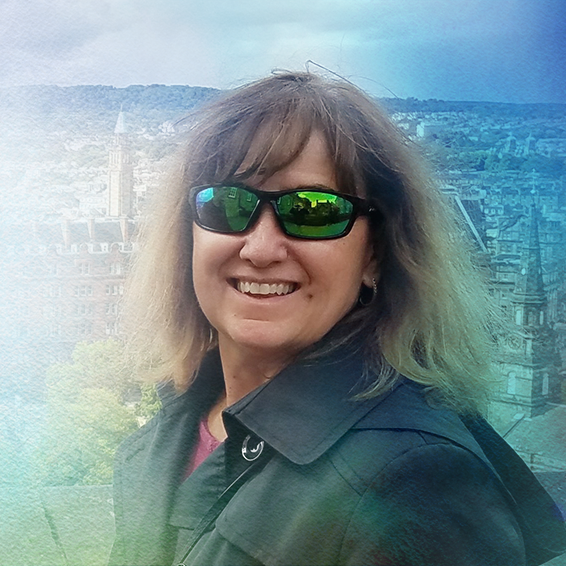 Nazzic Keene
Chief Executive Officer - Reston, VA
Nazzic Keene is chief executive officer of SAIC. Since joining the company in 2012, as the senior vice president for corporate strategy, she has witnessed the opportunities for women at SAIC grow in significant ways.
"I've never sensed any sort of hold-backs here," said Keene, who, before becoming CEO, was chief operating officer. "I think there is tremendous opportunity for women at SAIC. One thing we've done recently is launch our Women's Business Resource Group."
Keene is the executive sponsor of SAIC's MOSAIC inclusion and diversity program and is actively involved in its Women's BRG, an internal network that supports the growth and development of women at SAIC. Beyond the company, she believes that the industry as a whole has come a long way since she first began her career.
"When you look at the industry, there are a lot of women in leadership — a lot of women CEOs," said Keene. "I think the dynamic has really changed. The challenge now is finding a proportionate amount of women."
Looking to the future, Keene firmly believes in the need to educate more women to prepare them for tech roles. This is currently being done through STEM (science, technology, engineering, math) initiatives; however, she feels that these skills need to be introduced at a much earlier education level.
"This is something that has to start way back," Keene said. "I don't know why, but there seems to be a predisposition where girls are bad at math, and only boys can be good at it. That's something that needs to be addressed at a young age."
---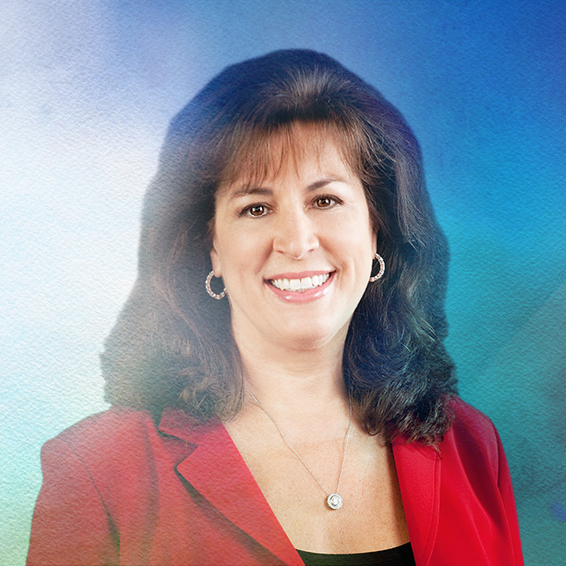 Kathy Pumphrey
Program Director - Annapolis Junction, MD
Kathy Pumphrey, a program director for SAIC in Annapolis Junction, Maryland, has spent the majority of her career in the intelligence community. In fact, her career dates back before college and into high school.
"I actually applied for the CIA when I was in high school," said Pumphrey. "They were giving a test at a local hotel. I took the test and never heard back. I went off to college, and when I was in my first year of college they asked me to take this security test. I quit college and took a job with the CIA back in 1988. … For me it worked out well because … they sponsored me to get my degree in [computer information systems].
After working for the CIA, Pumphrey continued her work and education in the intelligence community by taking a position with SAIC in a management support role.
"I was fortunate when I went to SAIC," said Pumphrey. "They sponsored me in their MBA program at Smith Business School. I've worked very hard to get to where I am, but I have also been very fortunate."
Today, Pumphrey commutes from West Virginia to Annapolis Junction because she is driven by the opportunity to support the mission. It's about the job for her, and she knows that the work she does is making a positive impact.
"You feel like you're a part of something bigger," said Pumphrey. "You feel that you're making a difference.
"When I took the test, I knew, but also didn't know, what the CIA was. I was driven though and a hard worker, and I knew I wanted to do something interesting — I wanted to do something that made a difference in the world. After I got a taste of the work, I was really excited about it. Ever since my first year, I've never looked back. … I just knew that I would be working for the government or as a contractor supporting the government."
---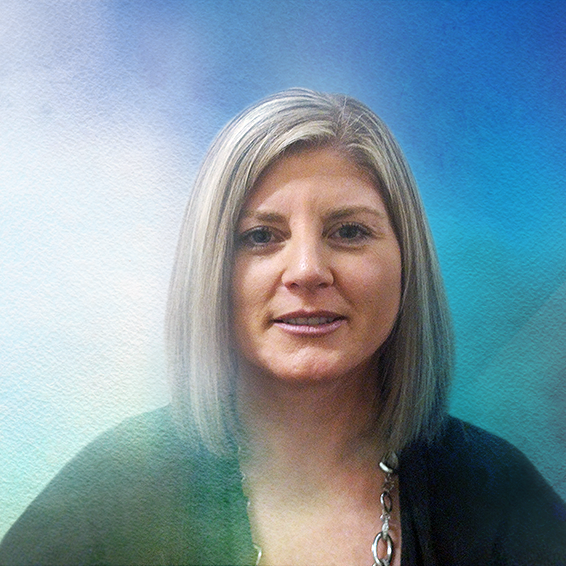 Britta Sherman
Senior Data Scientist - Washington, DC
Beginning her career with SAIC roughly 3 months ago, Britta Sherman is already full steam ahead in her role as a senior data scientist supporting USDA's IT modernization efforts.
"We are creating dashboards across the USDA," said Sherman. "This is a project where you can really make a difference. When people have questions about their data, they can go into these dashboards to get their answers."
Sherman has always had a love for the tech side of things and got her start with a bachelor's degree in geospatial science from Radford University. She later obtained her master's degree in remote sensing from Northeastern University. When SAIC reached out to her, she was excited to continue her foray into the tech world.
"I wasn't really looking for a position when [SAIC] reached out," said Sherman. "The opportunity fell in my lap, and I couldn't say no. They do everything in my degrees."
One thing that has stood out to Sherman, as she's navigated through her career, is that her field is predominately male. This has far from discouraged her, and she is excited about the changes she's already witnessed in the industry.
"Being a woman in my field is very rare," said Sherman. "I never had a female professor until my master's degree. I got my master's young, and it was hard to get people to take me seriously. In the last five years, women have really pushed their way up the chain. [The field] has changed to be more receptive of ideas and thoughts."
---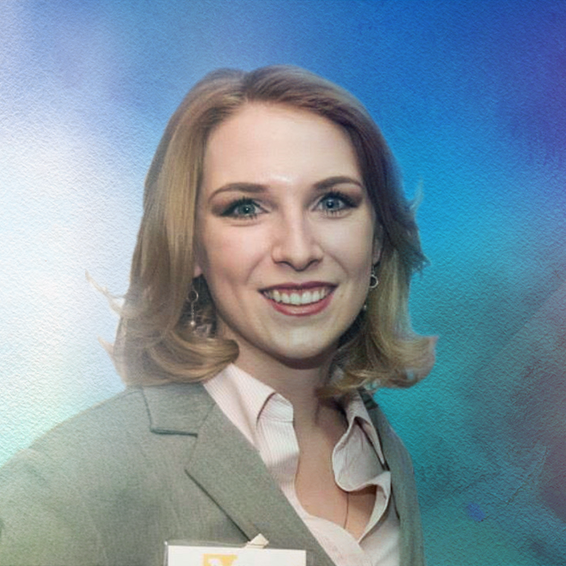 Chitra Sivanandam
VP, Advanced Analytics and Simulation - Reston, VA
Chitra Sivanandam joined SAIC in July 2018. Prior to coming aboard, she supported a variety of customers in the intelligence community for nearly 20 years, with the latter ten focused on innovation. Additionally, she holds a bachelor's degree in imaging science and an MBA in finance.
"Overall I've worn a quasi-customer hat," said Sivanandam. "I've been in those grey areas where I could do business, could do BD, could do finance."
Sivanandam feels that her various roles have helped her to identify certain overlaps and missing gaps in projects. She also finds that role-playing the customer's situation is crucial to understanding their problem. Altogether, her passion is the one thing that truly drives her successes, and she recommends a similar attitude for others.
"Generally speaking, I run very hard," said Sivanandam. "I tend to get very passionate about the things I'm working on. … The most important thing anyone can do is find those things that drive them and work 150 percent on them. If I didn't dial in what I believed in, it would have never worked."
Sivanandam knows that passion doesn't simply appear out of thin air, but realizes it can be something inspired at a young age. To her, this is a fundamental piece in the effort to excite more women about STEM early on.
"We need to focus on a much younger level," said Sivanandam, "because by college it's kind of too late. There's a barrier where I feel that more girls get — I don't know if they get scared or what — but they feel uncomfortable. We focus a lot on STEM, but that may or may not reflect each person's capabilities. We need to find a way to bring math and science into the basic vocabulary without making them overwhelming."
---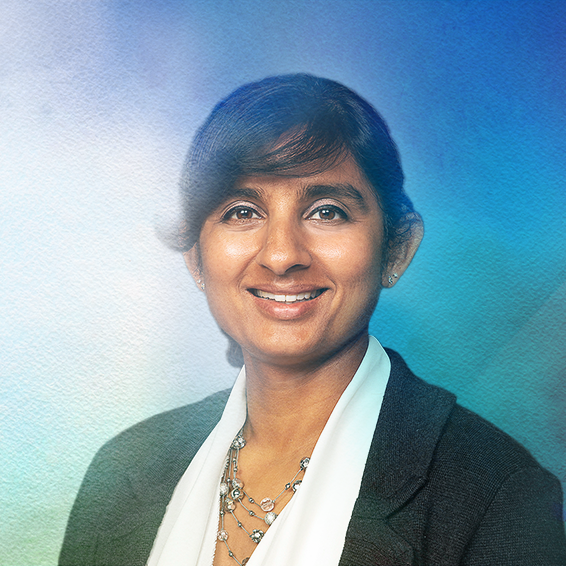 Barbara Smith
Senior Program Manager - West Palm Beach, FL
Barbara Smith has over 42 years of aviation-related experience, including 33 years with the FAA, during which she spent 24 years gaining tower and terminal radar experience as an air traffic controller, supervisor, and manager.
"They offered me an opportunity and a challenge," said Smith. "They promised me all of the resources I needed to be successful."
Smith's most recent role as a senior program manager supported SAIC's Air Traffic Controller (ATC) contract. She and her staff helped to prepare the next generation of air traffic controllers and oversaw training operations for approximately 1,600 aspiring ATCs annually.
"I am excited to continue to make a difference in the aerospace community," said Smith, "and hope to help other women to push through a glass ceiling in the ATC field."
---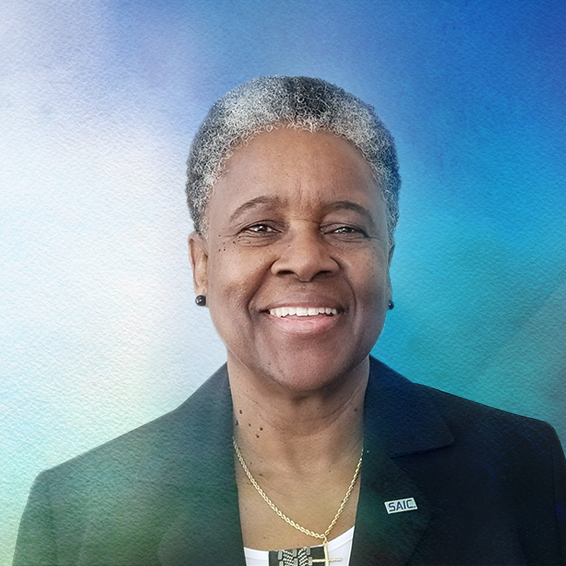 Karen Wheeler
Chief Human Resources Officer - Reston, VA
Karen Wheeler is an executive vice president and the chief human resources officer of SAIC. She is primarily responsible for leading the development and implementation of key employee-related initiatives. Prior to assuming this role, she served as the company's chief procurement officer, a job quite unlike the one she holds now.
"The demands are very different," said Wheeler, "and I've had to put on a different hat. In procurement, people get angry when they can't get a proposal out the door. Now if someone gets upset, I listen closely because I know I have people's lives in my hands."
This isn't the first time Wheeler has taken on a new challenge in her career. In her early years with SAIC, she attended law school through night classes and was admitted to the Maryland State Bar Association in 2001. She uses her law degree in two different ways every day.
"First, it allows me to think backwards," said Wheeler. "I am able to see the consequences, whether intended or unintended, that flow from a situation. Second, it allows me to see that things are more linked than you might think. There is a lot of system connectivity that occur behind the scenes."
Wheeler finds that different backgrounds tend to round you out and offer assistance when tackling tough situations. She is a firm believer that careers are not intended to be linear, and she finds that most people end up doing something different than what they set out to do. Her advice to others when considering whether to expand their horizons is for them to take new opportunities.
"Even when you're sitting on the fence and wondering about it, just do it," said Wheeler. "Make the jump. People like to think, 'what's going to happen next?' Changes bring opportunity, and you have to take it when it comes."
---