Less IT headaches so agency workers stay focused on mission
The 18,000 IT users across the EPA can focus on working to protect our natural resources knowing they have SAIC managing their business equipment and providing technical support when needed.
SAIC is bringing ITIL-aligned services management best practices to the agency. End users are receiving a better customer experience, and the organization is seeing greater operational efficiencies, cross-functional collaboration, and transparency in service performance.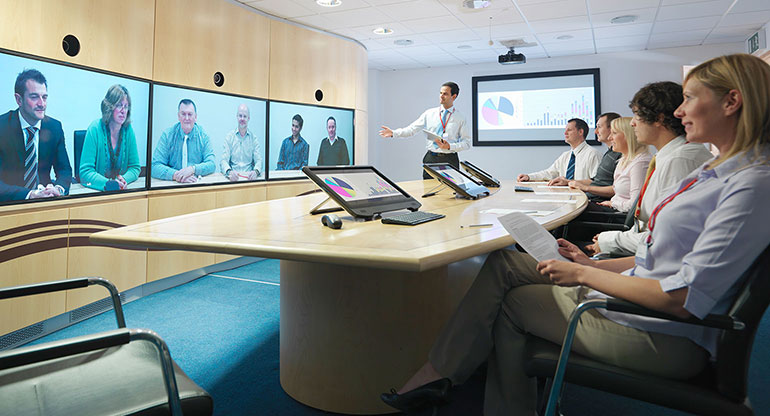 The service delivery program covers service desk, deskside support, engineering, and Microsoft 365 and Lotus Notes email management. We are also handling mobile device and teleconferencing services, managing infrastructure, and providing emergency operations support.
Upgraded resources and services
To assure a more productive EPA workforce, SAIC will:
Establish the Enterprise IT Service Desk, bringing together the multiple, siloed help desks of EPA's complex IT support environment, so end users will have a single point of contact. It will reduce service redundancies and costs, streamline communications and issue resolution, and induce enterprise knowledge management.
 
Perform EPA's annual PC refresh cycle. This will assign about 2,700 two-in-one laptop computers and desktop docking stations each year, refreshing all 11,000 device sets in four years.
 
Transition the agency to the ServiceNow service management platform. It will give those needing IT support a 24/7 portal to start service tickets and access to self-service tools that include ticket status, knowledge articles, and password resets.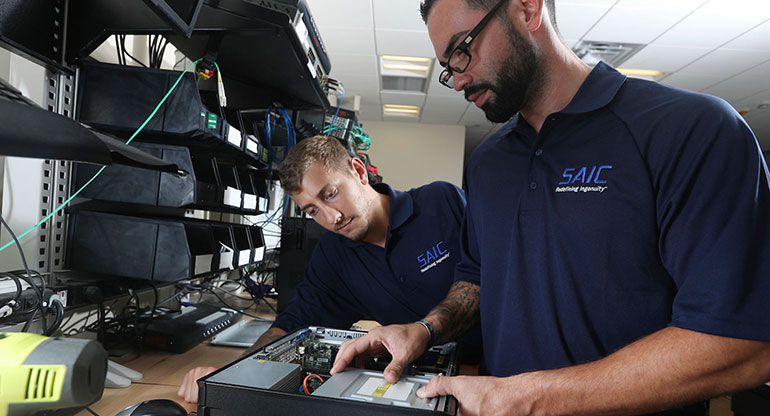 EPA leadership will gain insights with ServiceNow's real-time performance dashboards and make informed decisions on service improvements.
AI and machine learning advances incorporated into the cloud-based service management suite paves the way for end users to see next-generation support services, such as automated chat bots that help users with issues through conversational instant messages, self-healing support services, and proactive trouble identification and remediation.
Our people deliver service excellence
We perform end user services at dozens of agency locations around the country as well as from our Technology Integration Gateway in Cookeville, Tennessee, and other SAIC service delivery centers. This distributed support force gives us agility in shifting resources to meet changing situations.
At the Gateway, the influx of recent graduates of Tennessee Tech University that we have groomed as service agents has infused expertise and innovative ways to resolve issues. Recently, they jumped onto an online group chat to address a network issue collaboratively and in real time.
Impassioned support means faster troubleshooting, improved customer service, and less downtime so that EPA's people can get their jobs done.