Intelligence Community
Safeguarding our future relies on a cohesive picture of threats.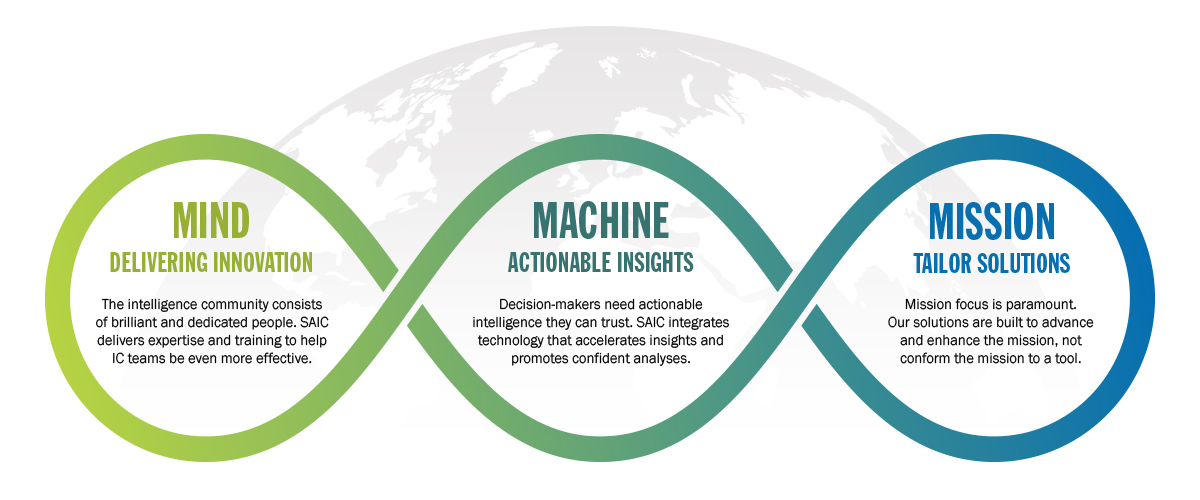 Training That Sticks
SAIC leverages integrated training solutions and methods focused on producing specific learning outcomes. We aid organizations in achieving performance outcomes by first drawing on our enterprise capabilities in cloud, analytics, IT, and training and then adding in our training enablers: biometrics, analytics, artificial intelligence, machine learning, human performance training, and learning strategies. The result is end-to-end holistic training tailored to the needs of each customer.
SAIC Integrated Training Edge (SITE) is our capability for delivering:
Mobile platforms which provide 3D and/or AR/VR-based views of processes or actions for just-in-time training.
Holistic implementations of micro-learning—a learning methodology SAIC has adopted for our own training needs.
VR-based training capabilities which immerse the trainee within an operations center to provide cognitive skills training.
This methodology is meant to achieve true performance outcomes over point solutions. SAIC has the tools and expertise to help you become a high-performing and agile organization. Click on our blogs and stories below for more training insights.
Click on our blogs and stories below for more.
---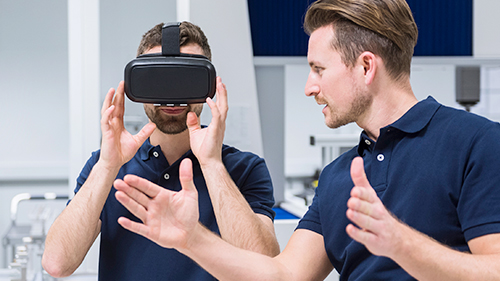 Actionable Analytics
Imagine capturing voice, radio frequency, back-end data mining, and more multi-intelligence sources into a cohesive common operating picture. We integrate named and open source processes, methodologies, and tools (including machine learning algorithms) into an accessible platform that allows you to collect, curate, analyze, and act on disparate data sets.
Machine learning, artificial intelligence, deep learning
On-the-edge data analytic processing
Automation of analyses
SAIC's data analytics tool suite can deploy to the tactical edge and seamlessly reach back to command for analytic outputs. When front-line tools reach back to command for back-end analytics, they'll receive timely results thanks to MetaSift. Both a fine-tooth comb and a digital file repository, MetaSift is helping our IC customers store and organize their data gathered from real-time information streams and other sources. It works by applying a combination of artificial intelligence, machine learning, deep learning, automation, and algorithms to perform full voice and biometric examinations of collected images and videos to augment customers' ability to get deeper intelligence connections faster.
Click on our blogs and stories below for more.
---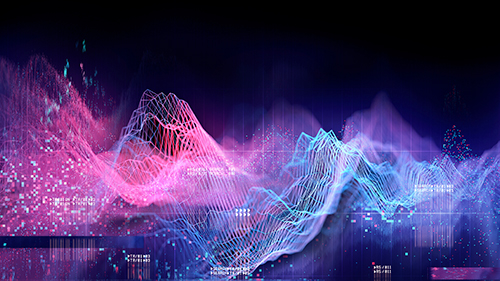 Digital Engineering
SAIC's digital engineering offerings accelerate customer missions by helping them look beyond traditional model-based systems engineering methodologies. We bring versatility in design and technical integration to empower our customers to adapt quickly to changes in mission requirements. Customer's decision-making processes are enhanced with the ability to consider alternatives quickly and accurately.
Tool agnostic—we use the best current and future tools for each facet of a mission
Capture and integrate the knowledge of diverse experts across an enterprise
Focus subject matter experts on driving innovation
Reuse and regressively analyze as mission requirements change
Click on our blogs and stories below for more.
---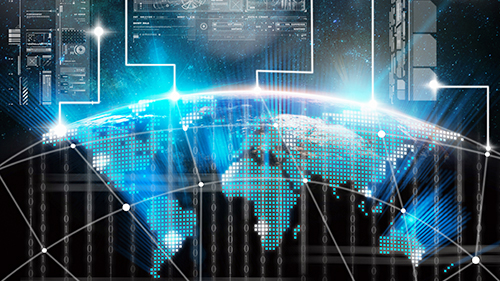 App Delivery (Mobile Apps for DoD/IC)
NGA's IGAPP program delivers cutting-edge and mission-relevant mobile applications from commercial vendors to government users.
Our innovative procurement process bypasses lengthy proposal processes and puts secure commercial technology into the hands of government users – fast. Not only that, it also integrates with standard LMS/LRS systems to populate a comprehensive view into trainee performance.
Turning around useful apps in mere months
Marketing and outreach to IC and DoD users
Connecting innovative small-business developers to government mission needs
Evaluating and securing apps before deployment
Click on our story "Fast-Track Mobile Apps Aid Warfighters" below for more.
---