08-24-2021
To meet growing demand for innovative, customer-centric services, commercial and federal IT organizations are increasingly adopting modern platform as a service (PaaS) and software as a service (SaaS) products to rapidly develop and efficiently manage cloud-based business solutions with maximum scalability. Essentially, PaaS vendors provide a managed platform for organizations to develop or customize cloud-based applications, while SaaS vendors provide fully managed cloud software products for use via subscriptions. Both SaaS and PaaS products enable IT organizations to significantly reduce infrastructure and development costs, improve operational efficiency and security, and champion rapid configuration over costly customization to accelerate value delivered and drive down sustainment costs into the future. However, to successfully implement the right SaaS/PaaS solutions and reap the full business benefits that these cutting-edge solutions have to offer, IT organizations must consider three key elements at the outset: the objectives, the partners, and the products.
Know the objectives
Before product selection and implementation, IT organizations must initiate a strategic discovery phase to define business requirements based on a clear understanding of business needs, transformation goals, and existing technologies to identify achievable outcomes that deliver value quickly. In this phase, business stakeholders and analysts come together to assess and document current processes and systems, conduct user-centered analysis, gather metrics to identify pain points and areas for improvement, define key performance indicators (KPIs), and perform iterative requirements definition to refine business needs. By conducting these strategic assessments early on, IT organizations will be better equipped to evaluate the vast variety of SaaS/PaaS offerings and integration paths available and select the best solution based on their unique needs and existing technology stack. One of the biggest challenges of securely integrating SaaS/PaaS tools with the rest of the enterprise architecture is being able to create secure pathways between private and vendor networks without inviting security risks. This challenge must be addressed up-front during systems design to create a secure tunnel between networks and can only be accomplished with a strong fundamental understanding of the PaaS/SaaS product configuration and networking features.
Defining quality requirements early reduces system implementation costs, leads to faster rollouts, and provides teams with requirements that drive more accurate scope and estimated project costs.

Amid a continuously evolving business and technology landscape, IT organizations will benefit from establishing feedback loops between users and stakeholders to quickly adapt to shifting priorities and implementing continuous, automated feature testing capabilities (e.g., CloudQA) to deliver new SaaS/PaaS functionality and innovation.
Know the partners
Working with the right partner to ensure a successful SaaS/PaaS implementation is vital, but with so many system integrators (SIs) available, IT organizations must carefully assess potential partners to ensure they offer diverse skill sets across SaaS/PaaS solutions, a proven track record of innovation, and dedicated vendor management. After identifying business needs and prospective technologies, IT organizations need to identify a list of qualified SIs who are well-versed in the latest products and industry best practices, especially if business needs anticipate multiple solution components. Because not all SIs are created equal, evaluating corporate past performance, projects of similar scope and size, staff resumés, and SI-created intellectual property are key to identifying the strongest SIs. Qualified SIs should also specialize in agile teaming and be able to rapidly source readily available experts from a pool of specialized partners.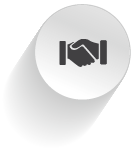 The best implementations avoid using technical generalists who "learn on the job," and instead source specialized partners with depth of knowledge specific to the technologies in question.
Because SaaS/PaaS implementation combines technical activities with procurement activities, IT organizations must evaluate potential SI partners for not only their technical skills, but also their vendor management expertise. For example, SIs who understand product licensing options can help the customer evaluate license types and purchase models to select the most cost-effective option based on the number and types of SaaS/PaaS users anticipated. Additionally, SIs who demonstrate strong relationships with vendors can potentially influence feature design, facilitate future feature planning by providing invaluable insight into new or updated service offerings, and expedite feature requests. By mediating between the customer and the vendor, strong SI partners help IT organizations to maximize SaaS/PaaS product value while optimizing performance costs, ensuring successful contract management and higher customer satisfaction.
Know the products
To successfully implement a transformative, scalable architecture, a successful SI must keep their finger on the pulse of new customer direction, vision, and the ever-evolving landscape of SaaS/PaaS products and best practices. Given the frequency and regularity with which SaaS/PaaS vendors release new features, SIs should ensure their team members stay up-to-date with product trainings and certifications. Maintaining a knowledge base of available SaaS/PaaS products and features, policy changes, and industry best practices is also vital to maximizing integration and configuration of new features that support the customer's existing and emerging business needs.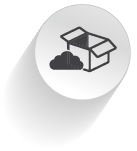 System integrators should continually identify technology-specific credits and certifications to build upon existing skill sets and ensure employees maintain up-to-date knowledge of emerging product capabilities to maximize investment in SaaS/PaaS products and reduce the time to capitalize on new product features.
In addition to maintaining best practices, establishing a robust architecture framework is imperative to ensuring the long-term success of any new SaaS/PaaS product implementation in a complex IT ecosystem. Industry-leading best practices published by MuleSoft, Salesforce, and ServiceNow are widely documented and provide a consistent approach for customers and partners to evaluate architectures, implement scalable designs, and continually deliver innovation as new features are released. By architecting and building to best practices, implementation teams can build, monitor, and optimize a secure, high-performing, resilient, and efficient infrastructure for customer applications and workloads.
A new SaaS/PaaS implementation can be a daunting task, but by taking the time to consider these three key elements, IT organizations can significantly decrease project risk and realize the benefits of new implementations sooner. By defining the right business objectives, identifying the right implementation partners, and continually investing in the right product knowledge and best practices, IT organizations can not only facilitate a successful implementation process, but also optimize and scale SaaS/PaaS functionality to increase operational efficiency over time and adapt to an ever-evolving IT landscape.